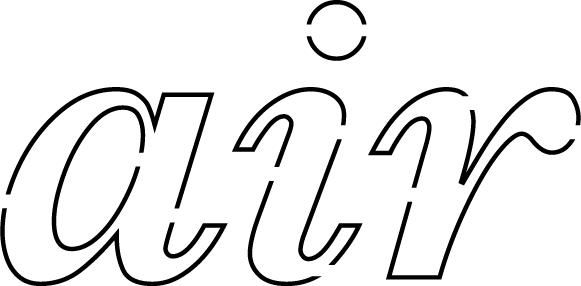 AIR COLLABORATIVE - PROJECTS - ACCESS RUTGERS GARDENS
Students Propose a Path, a Bridge, and a Bus to Rutgers Gardens
---
Student Projects
Apr 27, 2022
Rutgers Gardens comprise 180-acres of land and feature various gardens and plant collections, a farmers' market, and natural habitats. This valuable resource is cut off from the campus through US Highway 1 and Ryder's Lane and is only accessible by car.
Following the March2RUGardens, students of Civil and Environmental Engineering of the Rutgers School of Engineering and students of the Douglass Discovery Program of the Douglass Residential College worked on proposals for ADA accessible pedestrian-bicycle paths from Cook/Douglass Campus to Rutgers Gardens and a bridge over Ryder´s Lane.
The results (including a shuttle bus campaign for Cook's Market) were presented at the gardens in April 2022 and students from the Rutgers film program chronicled the development process in a documentary video.
Husam Najm and Nenad Gucunski (School of Engineering) • Wolfram Hoefer (Center for Urban Environmental Sustainability at Rutgers SEBS) • Lauren Errickson (Rutgers Gardens) • Jackie Litt, Cody Grabbe (Douglass Residential College) with AIR Collaborative (Julia M. Ritter and Anette Freytag)
School of Engineering • Douglass Residential College • School of Environmental and Biological Sciences
---
Impact: Proposals on how to connect Cook/Douglass Campus and Rutgers Gardens through pedestrian-bicycle paths and three concepts of a bridge over Ryder´s Lane as well as a shuttle bus campaign to give faculty, students and New Brunswick residents access to the weekly Cook's Market at the gardens.
---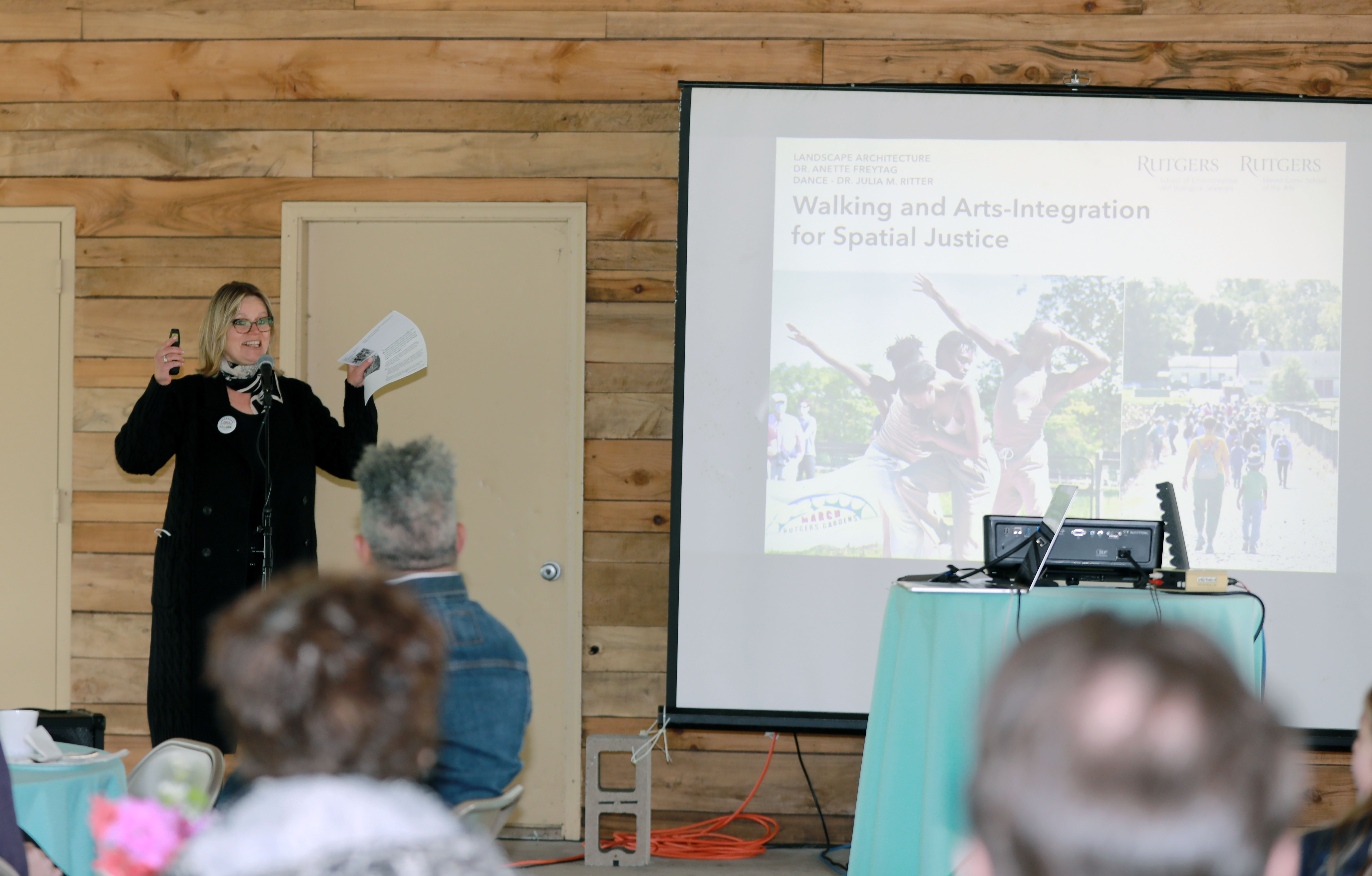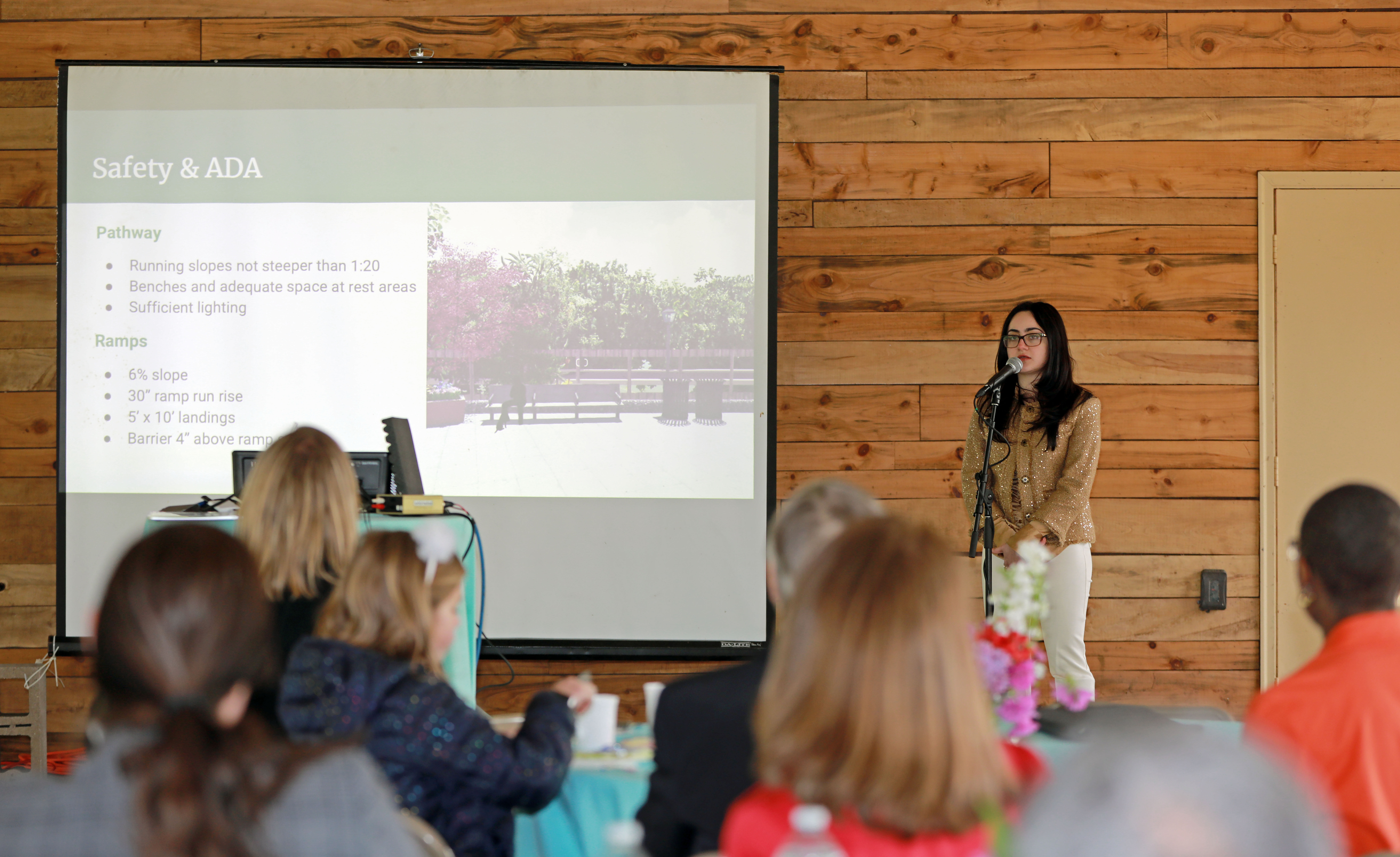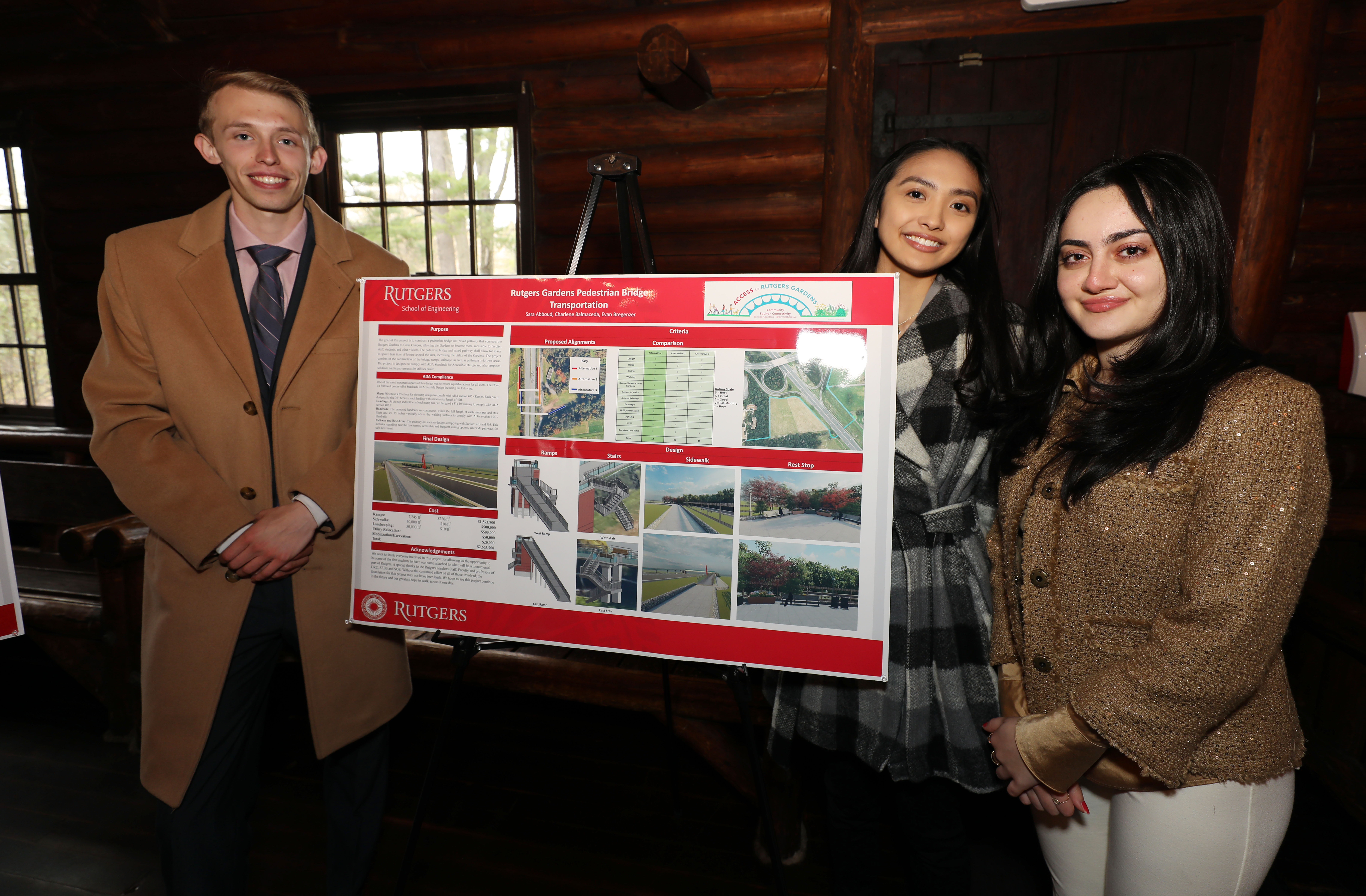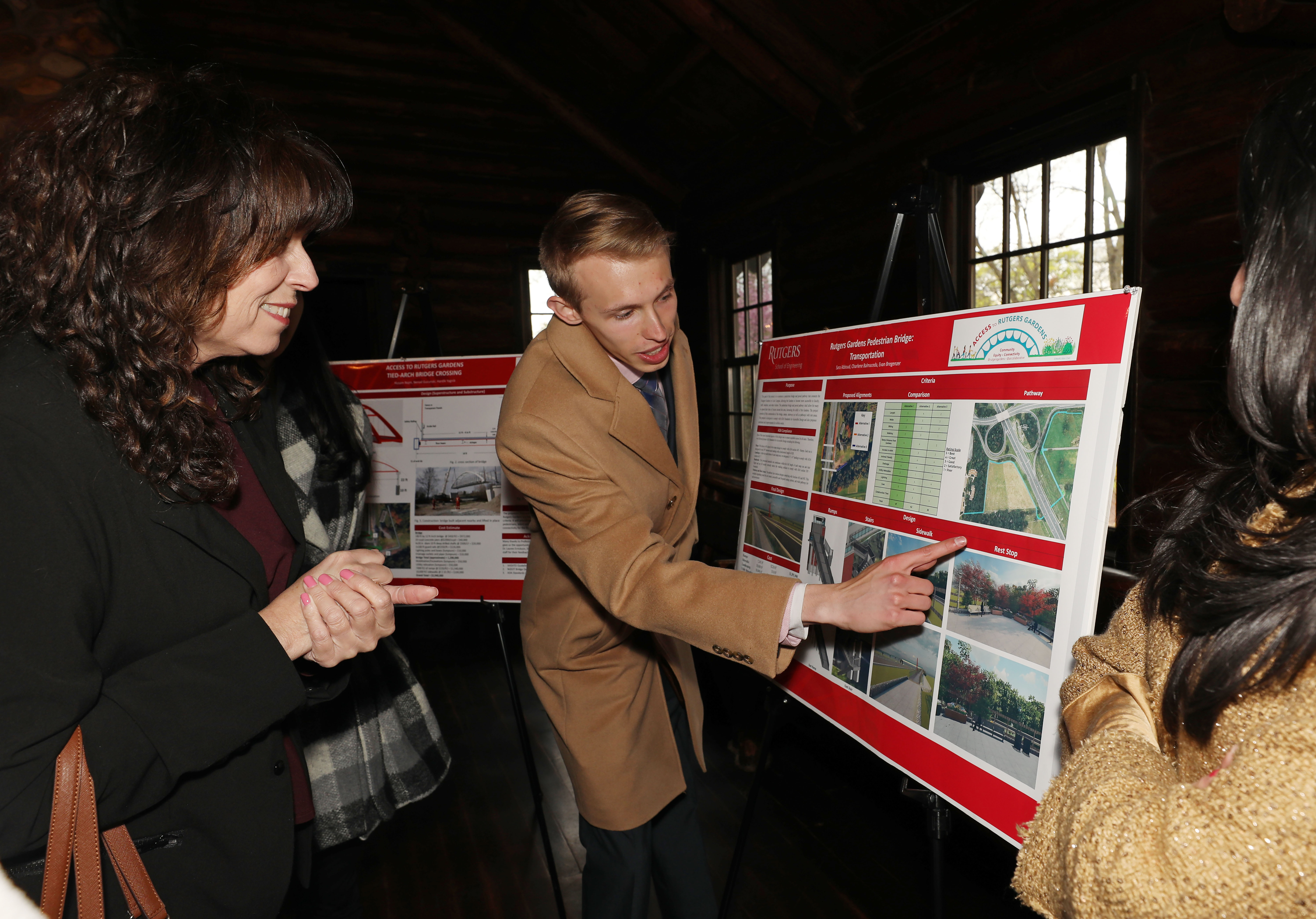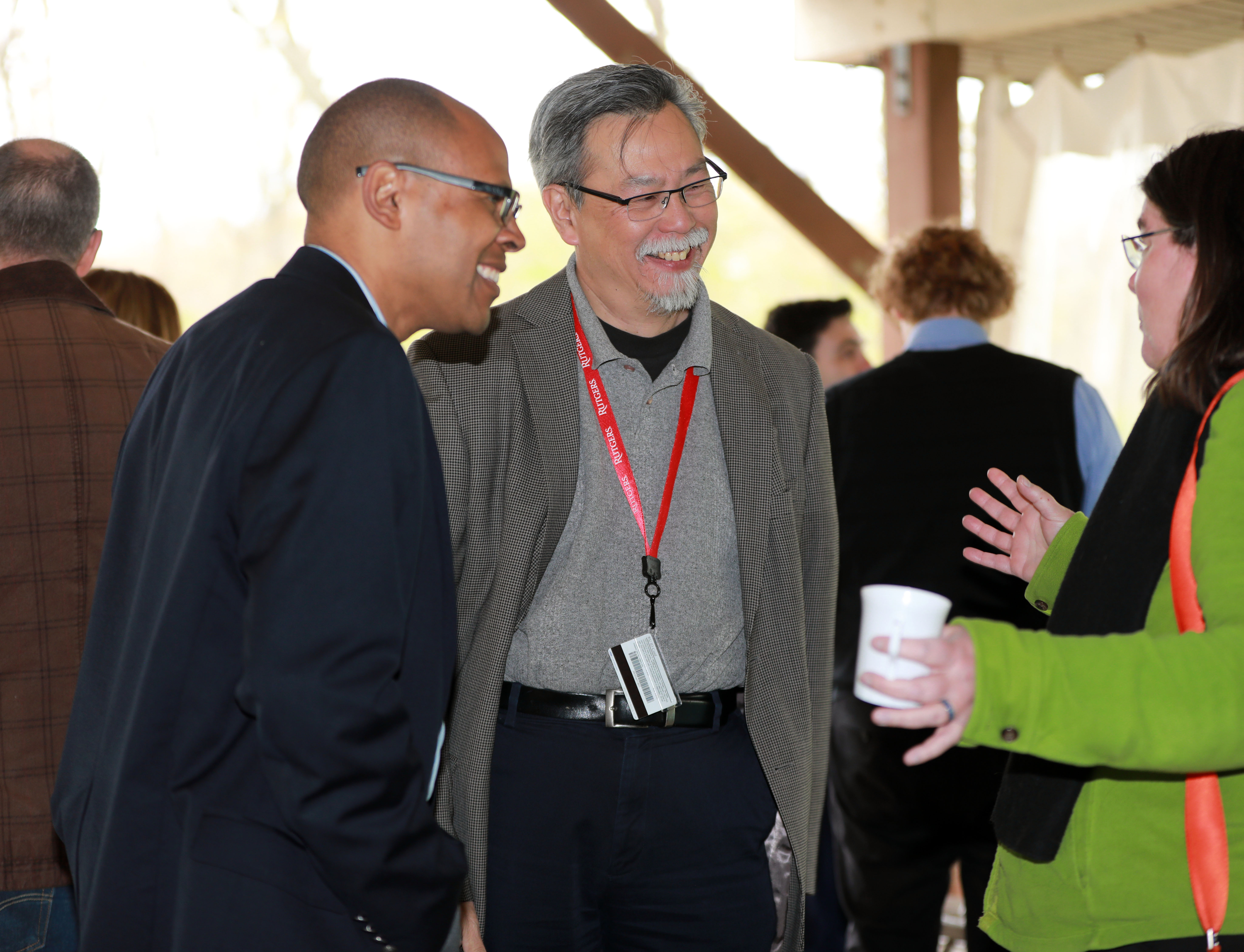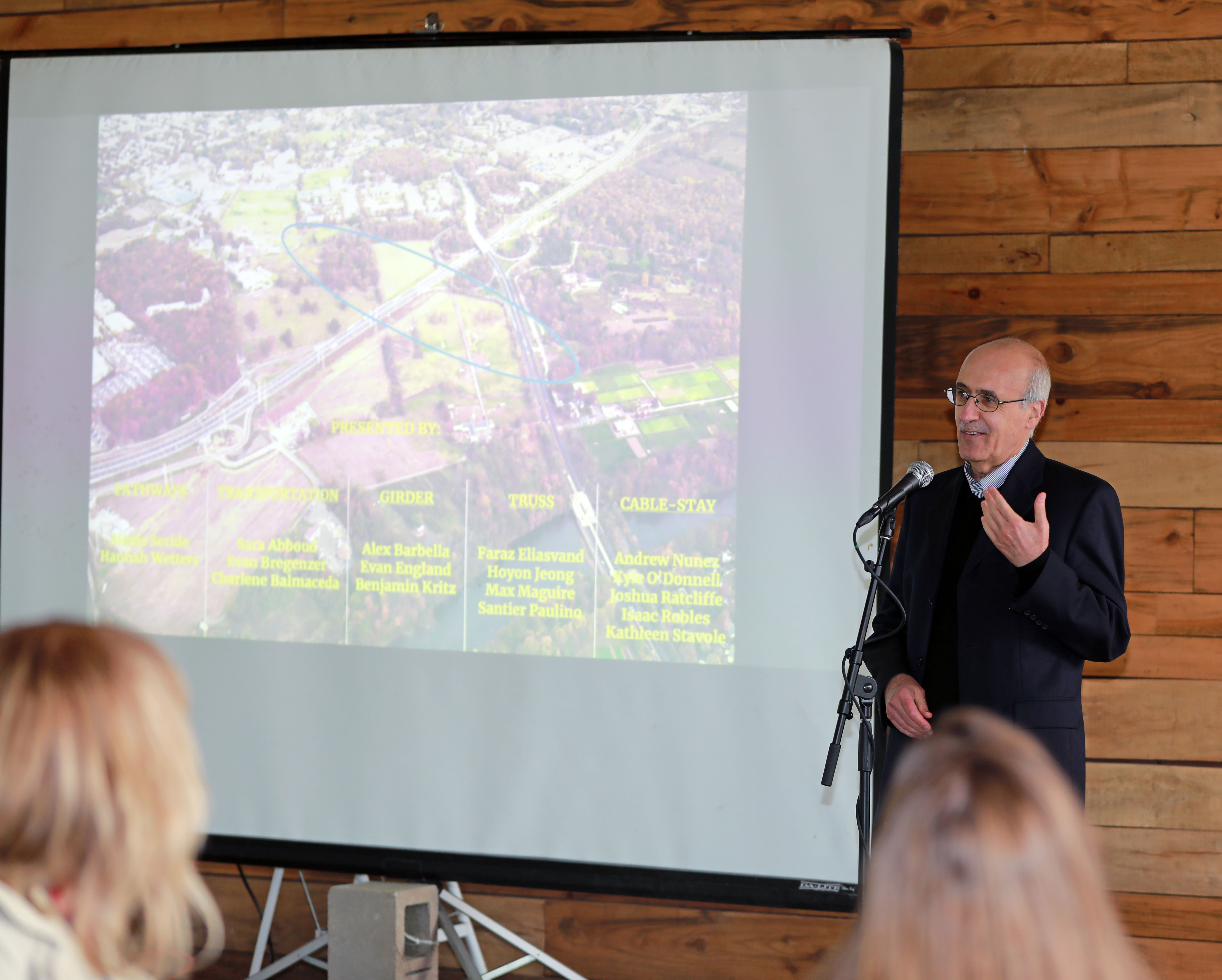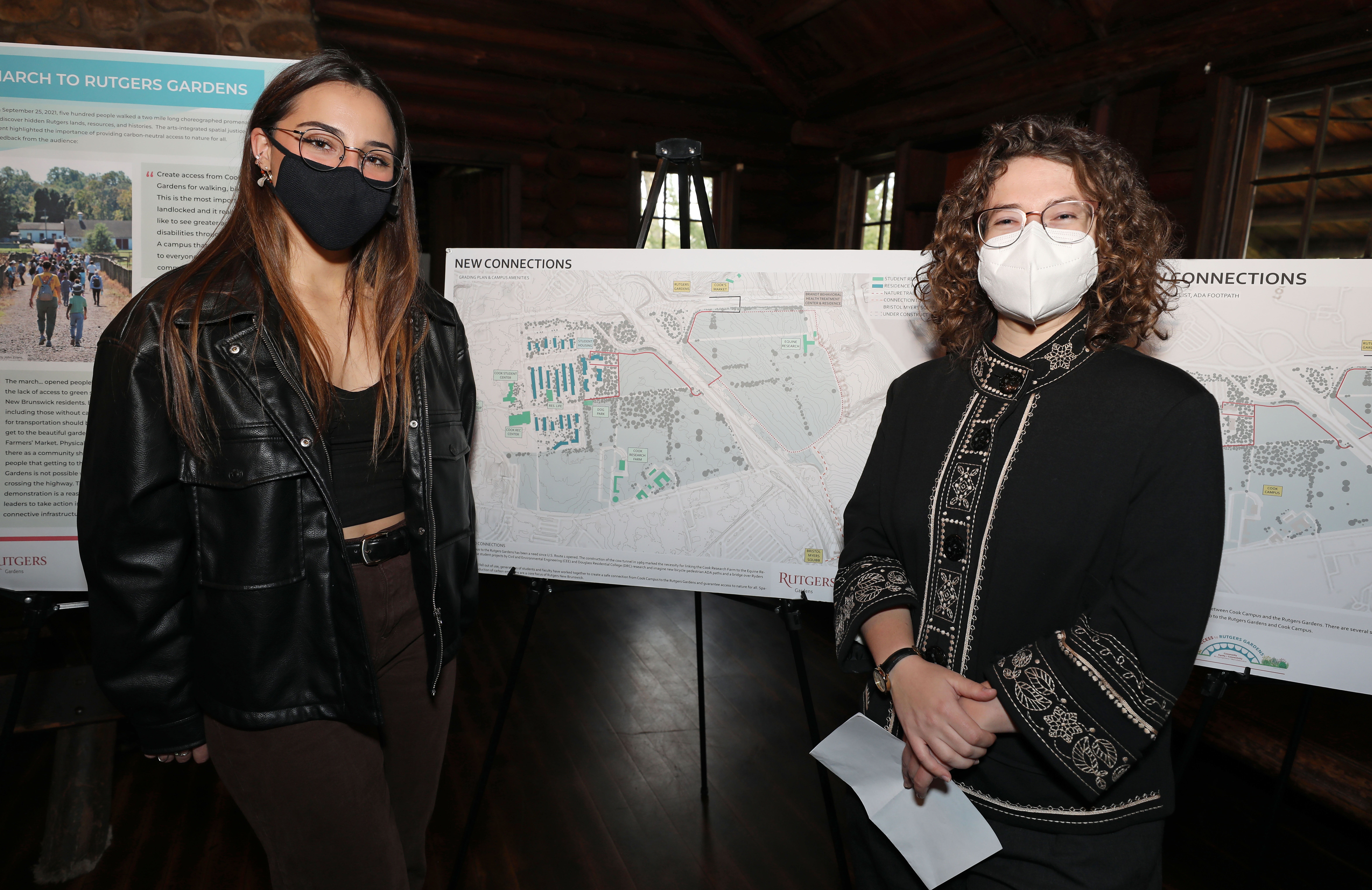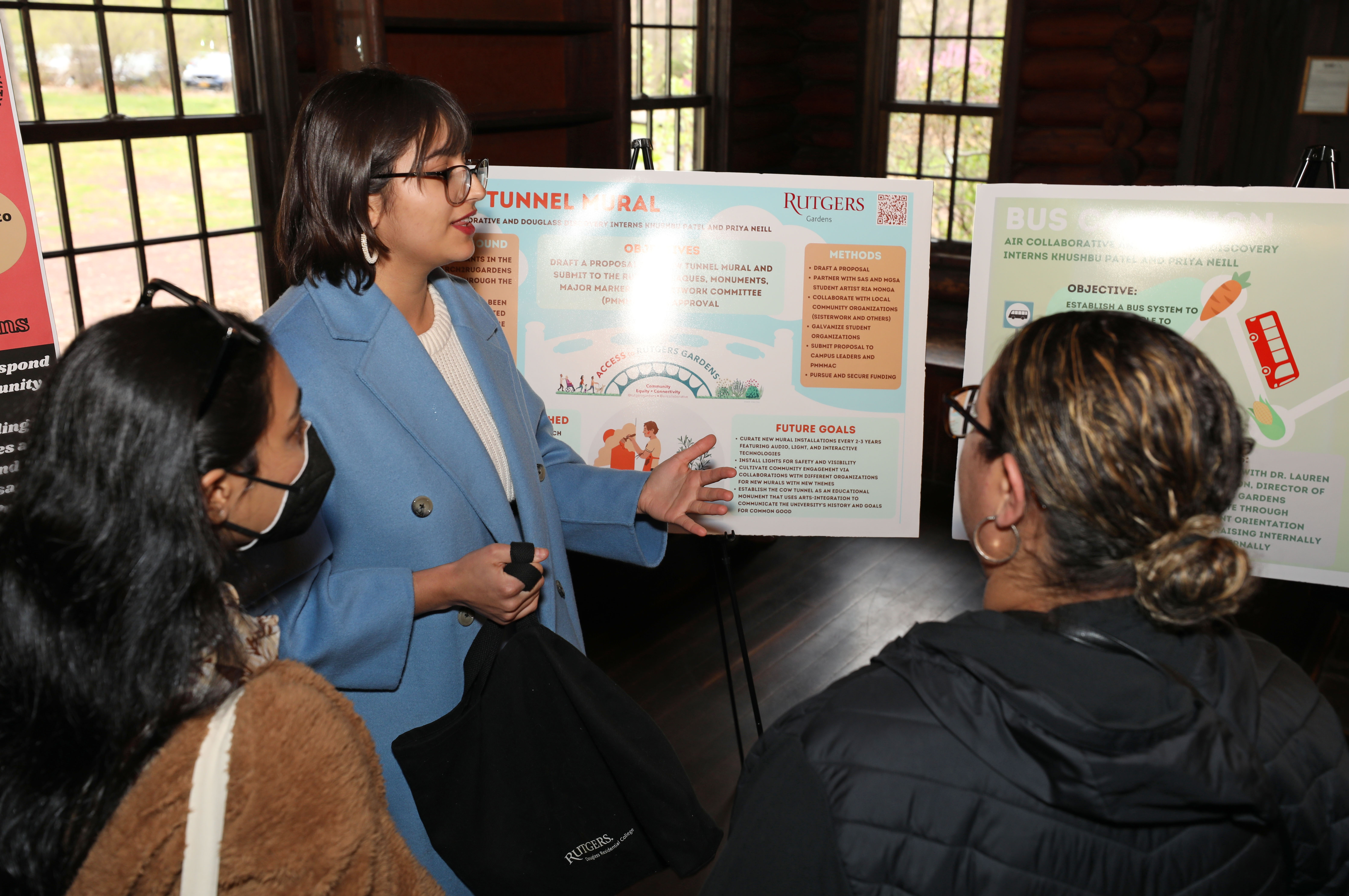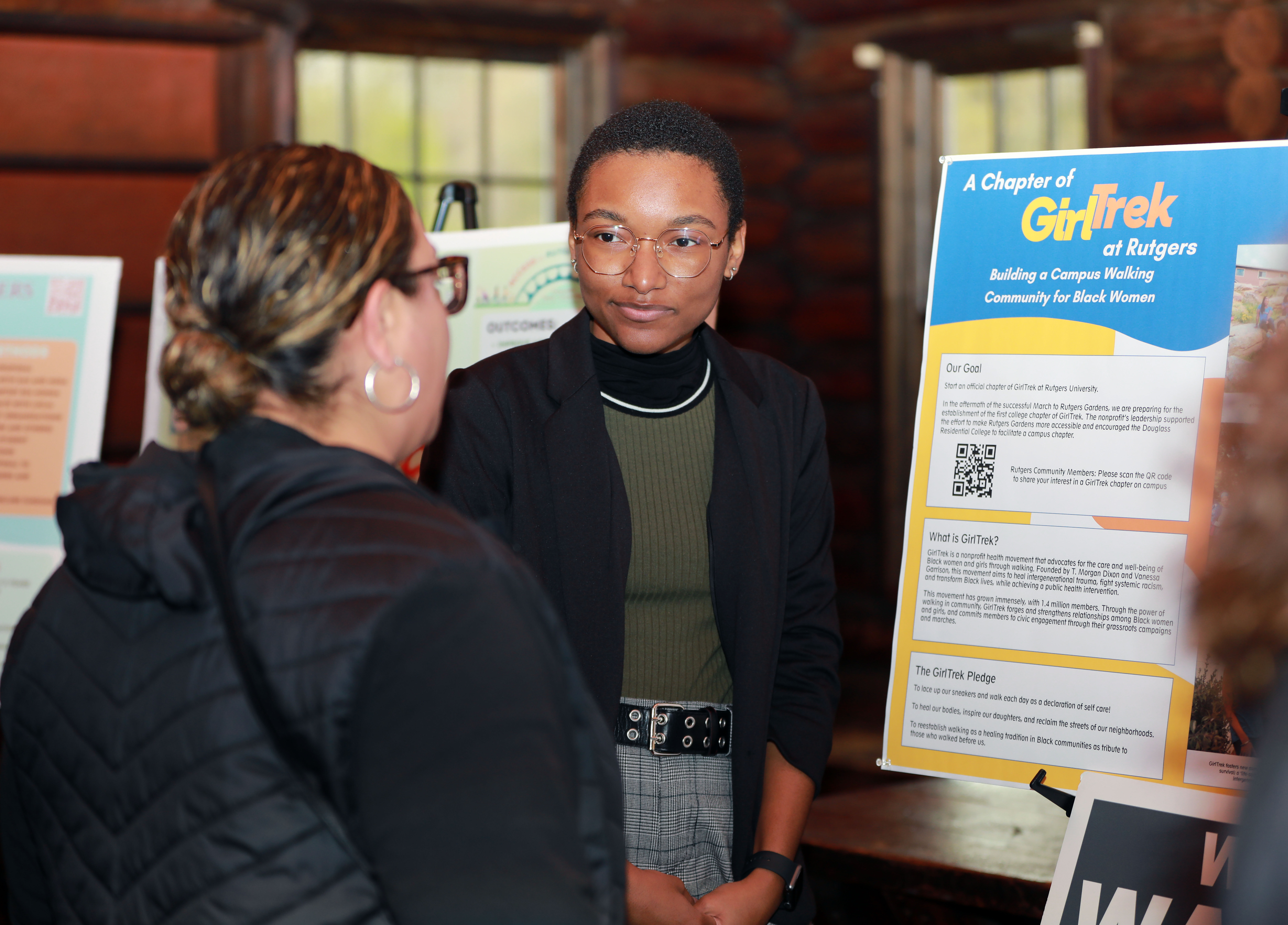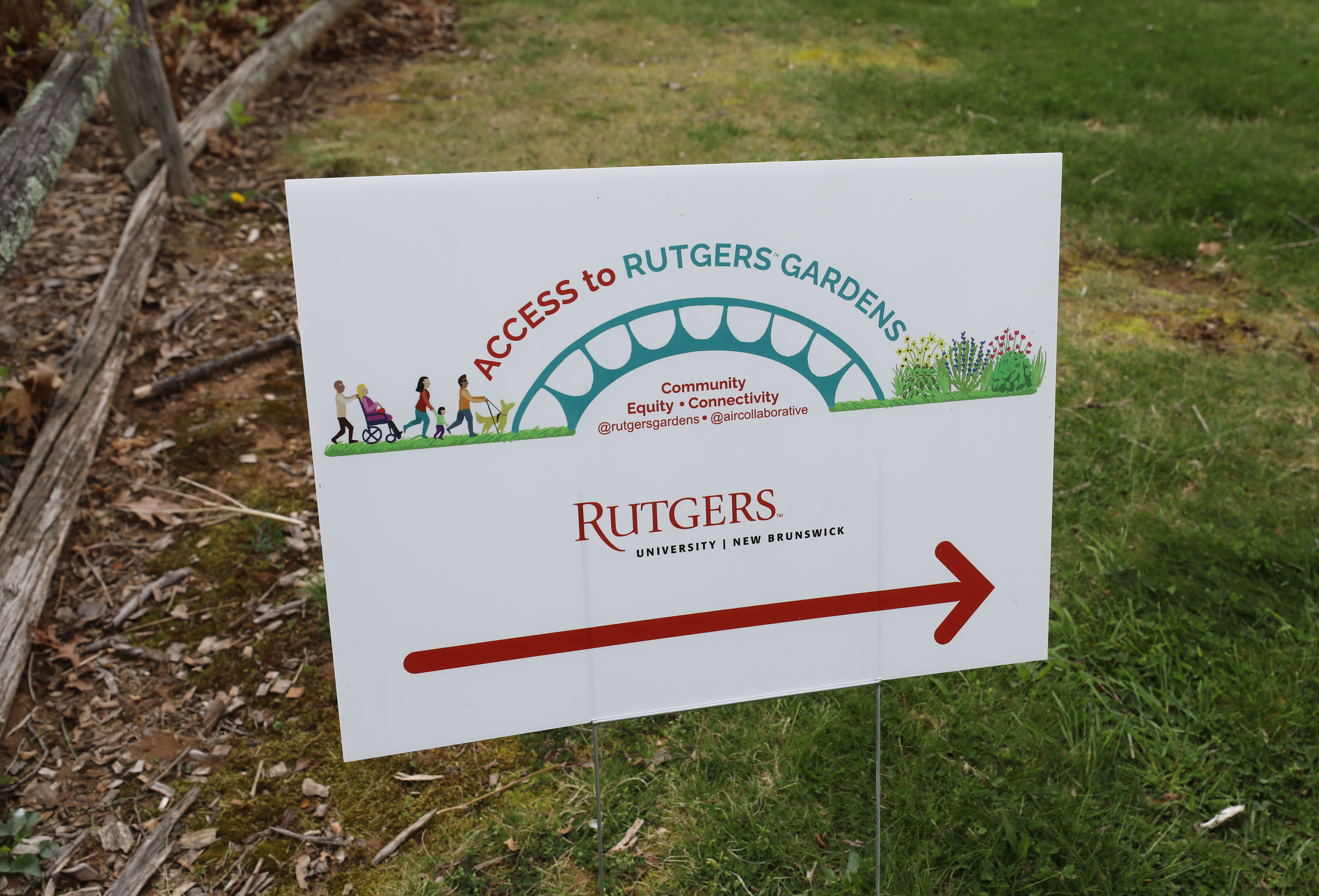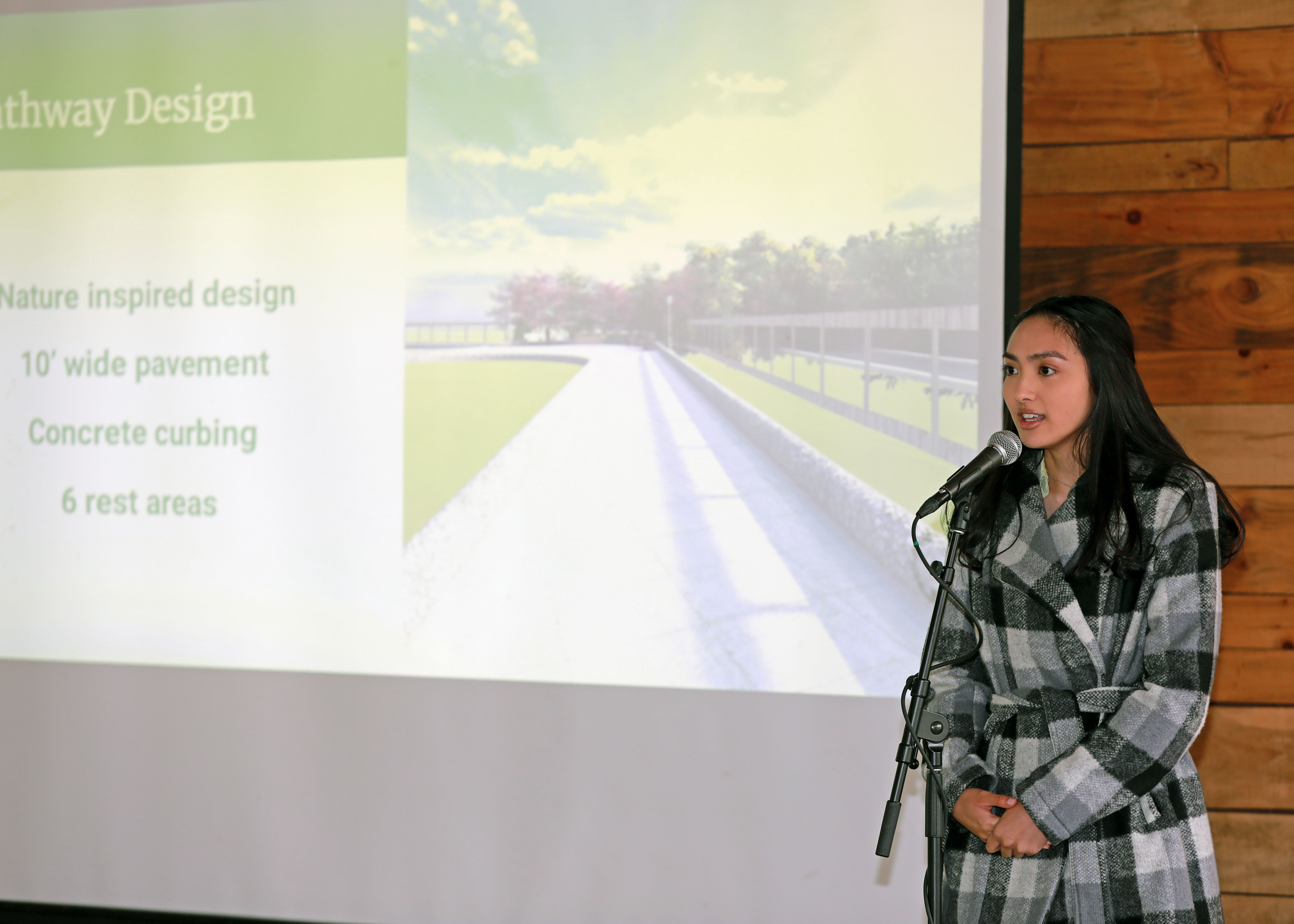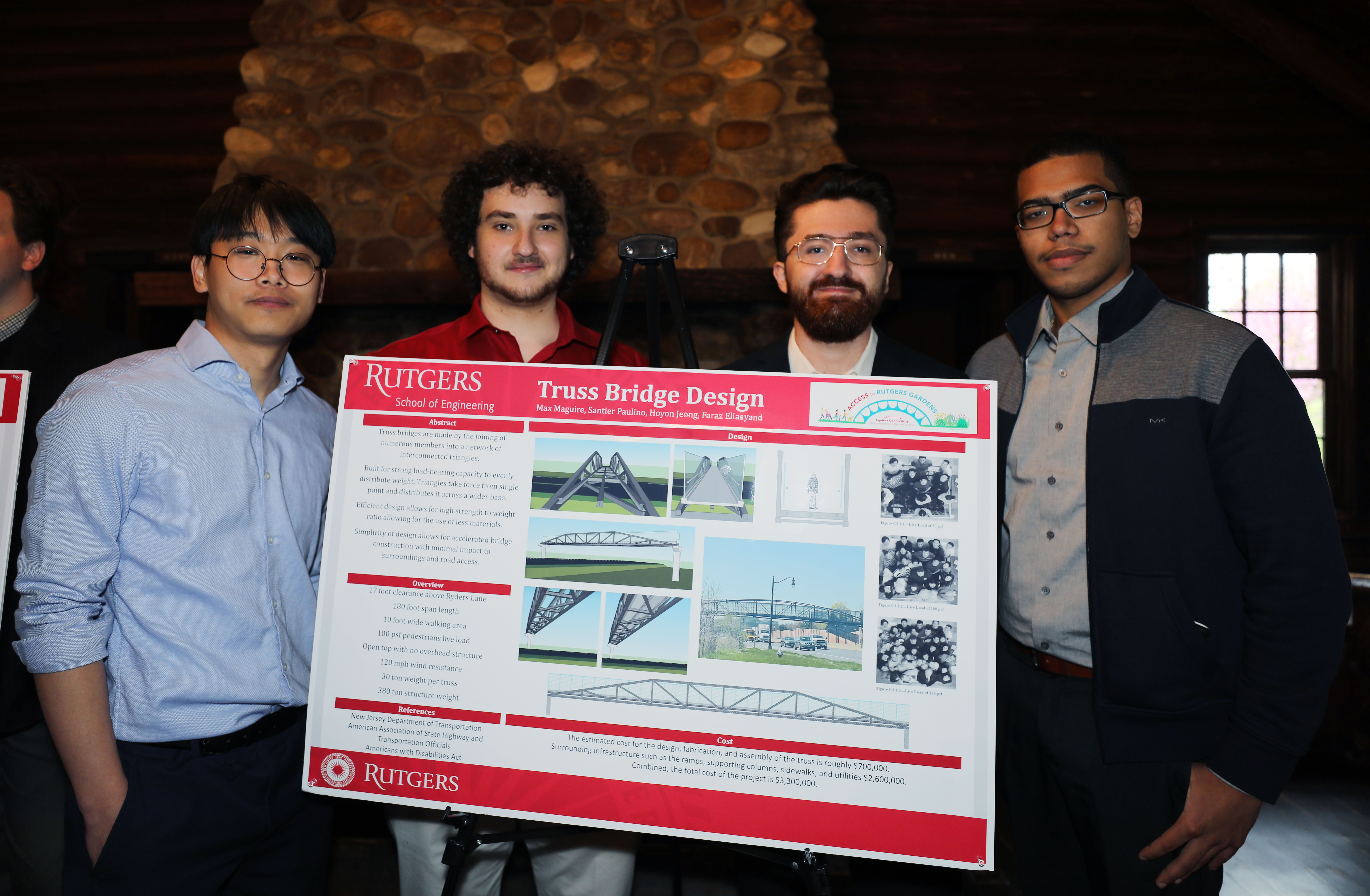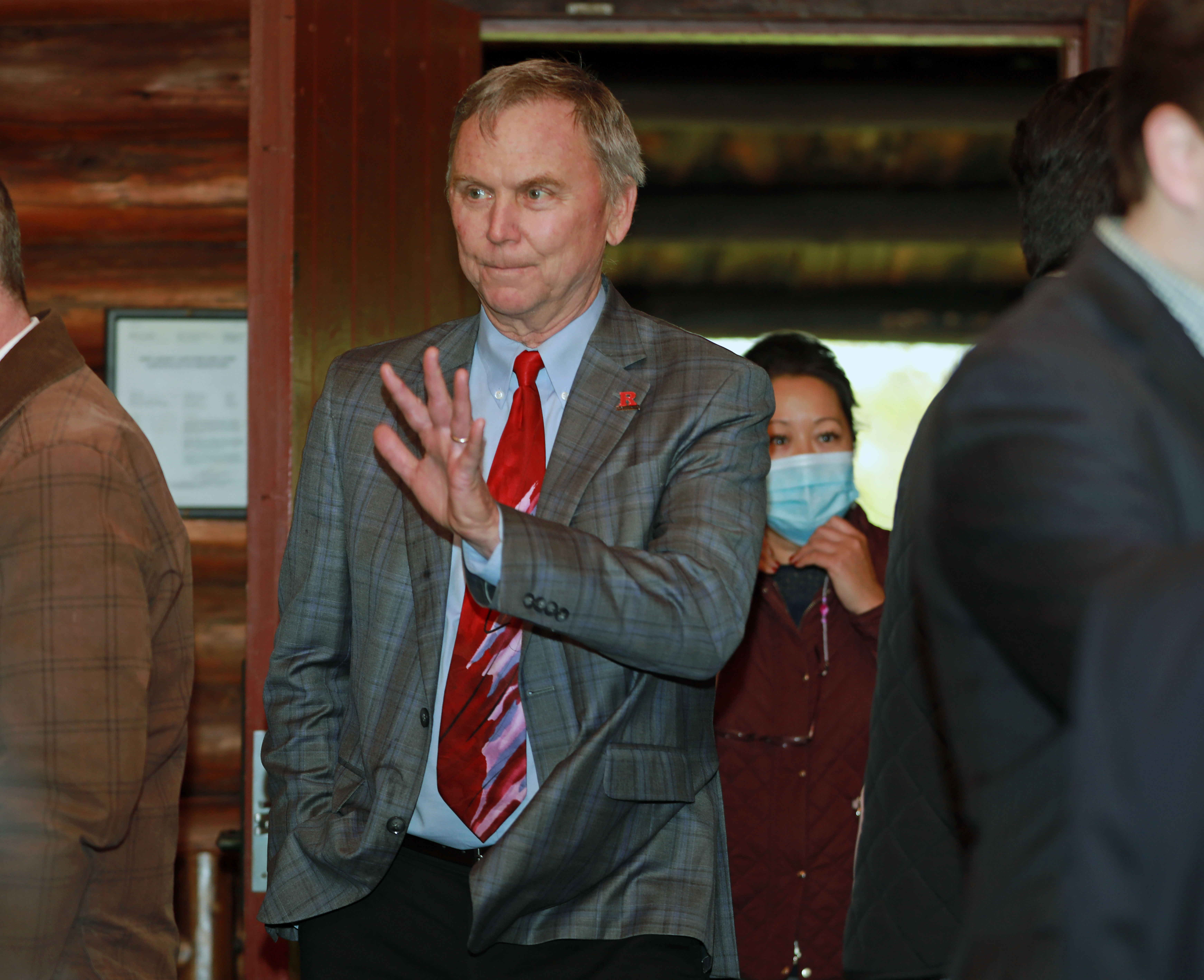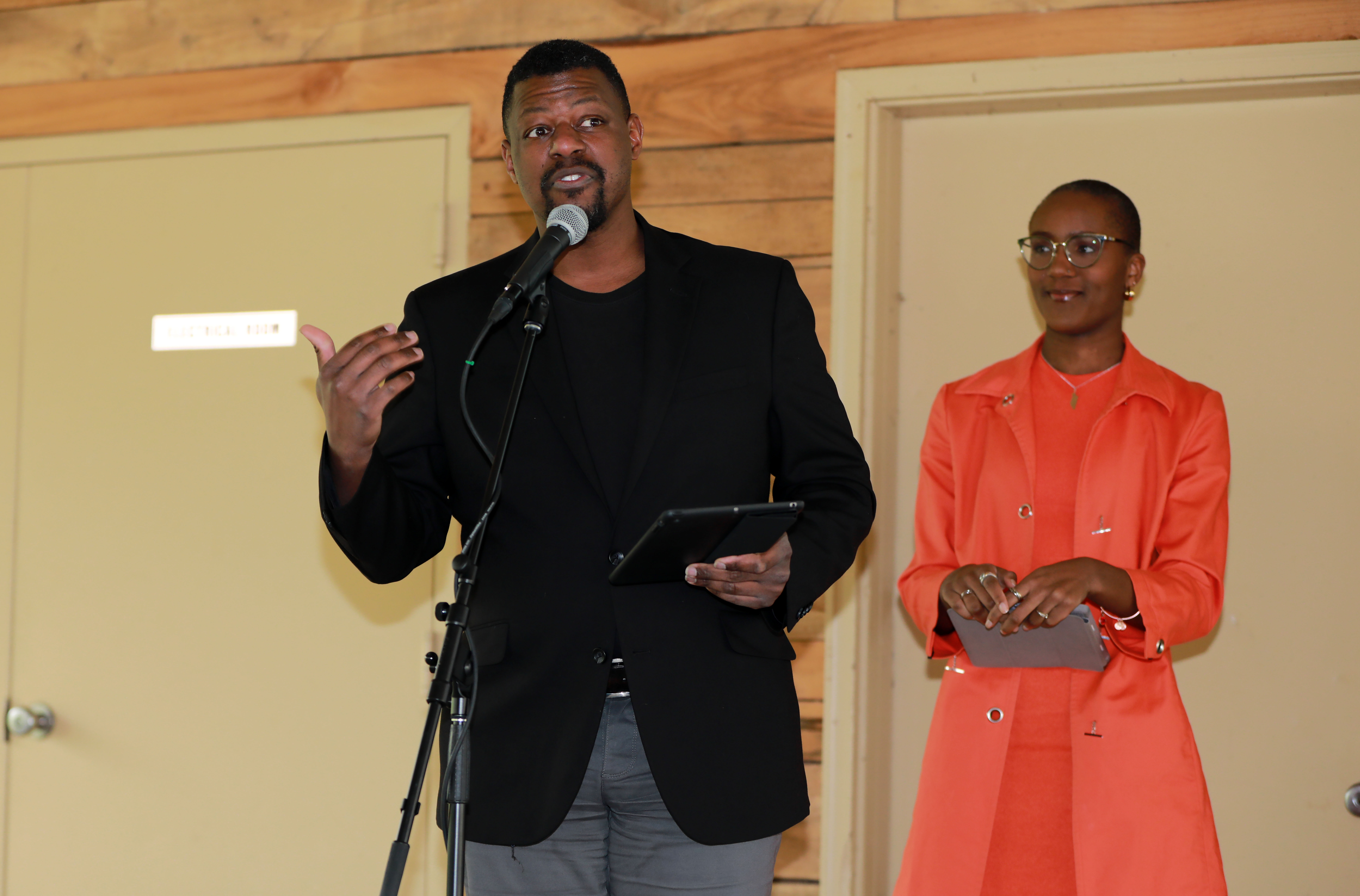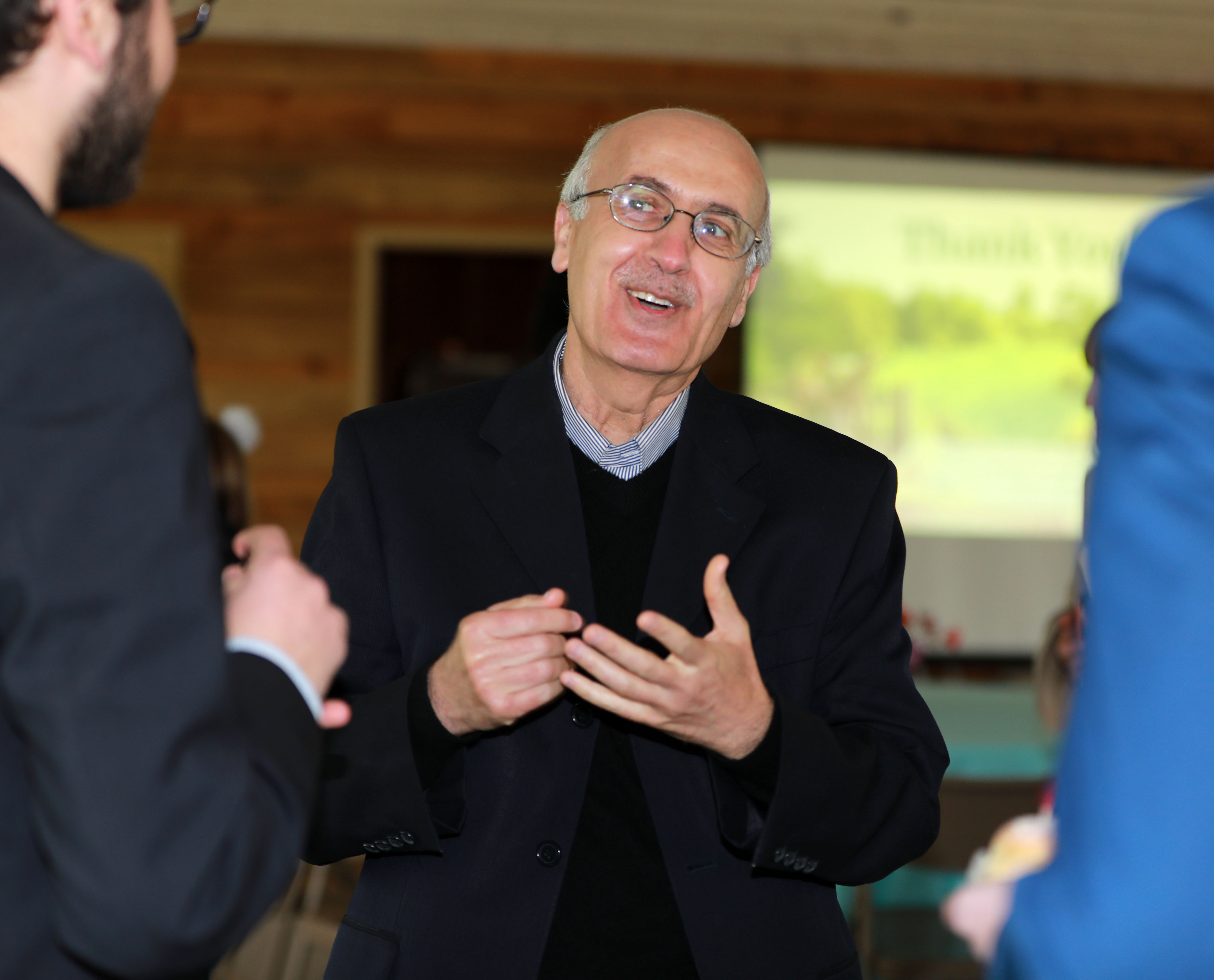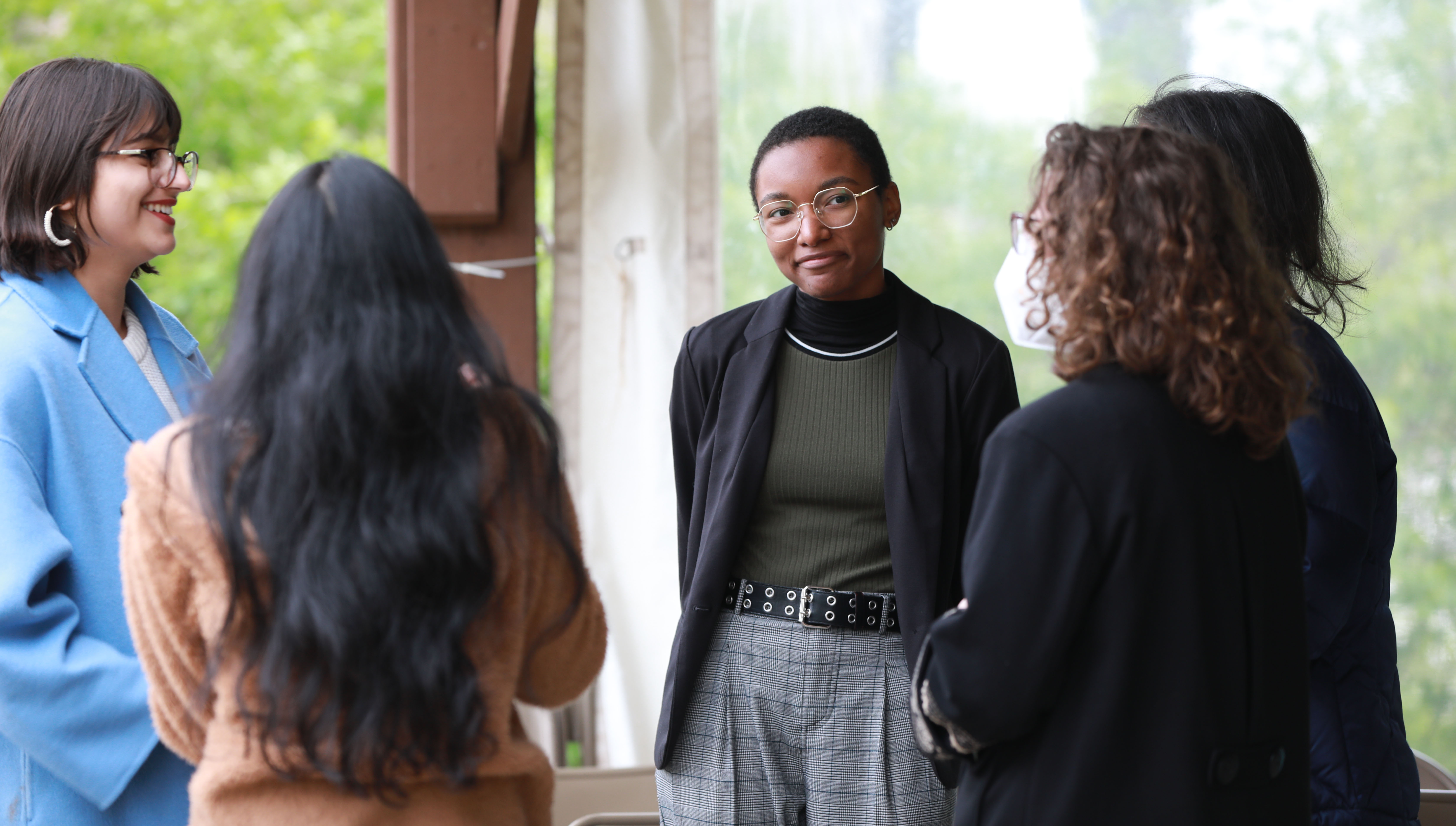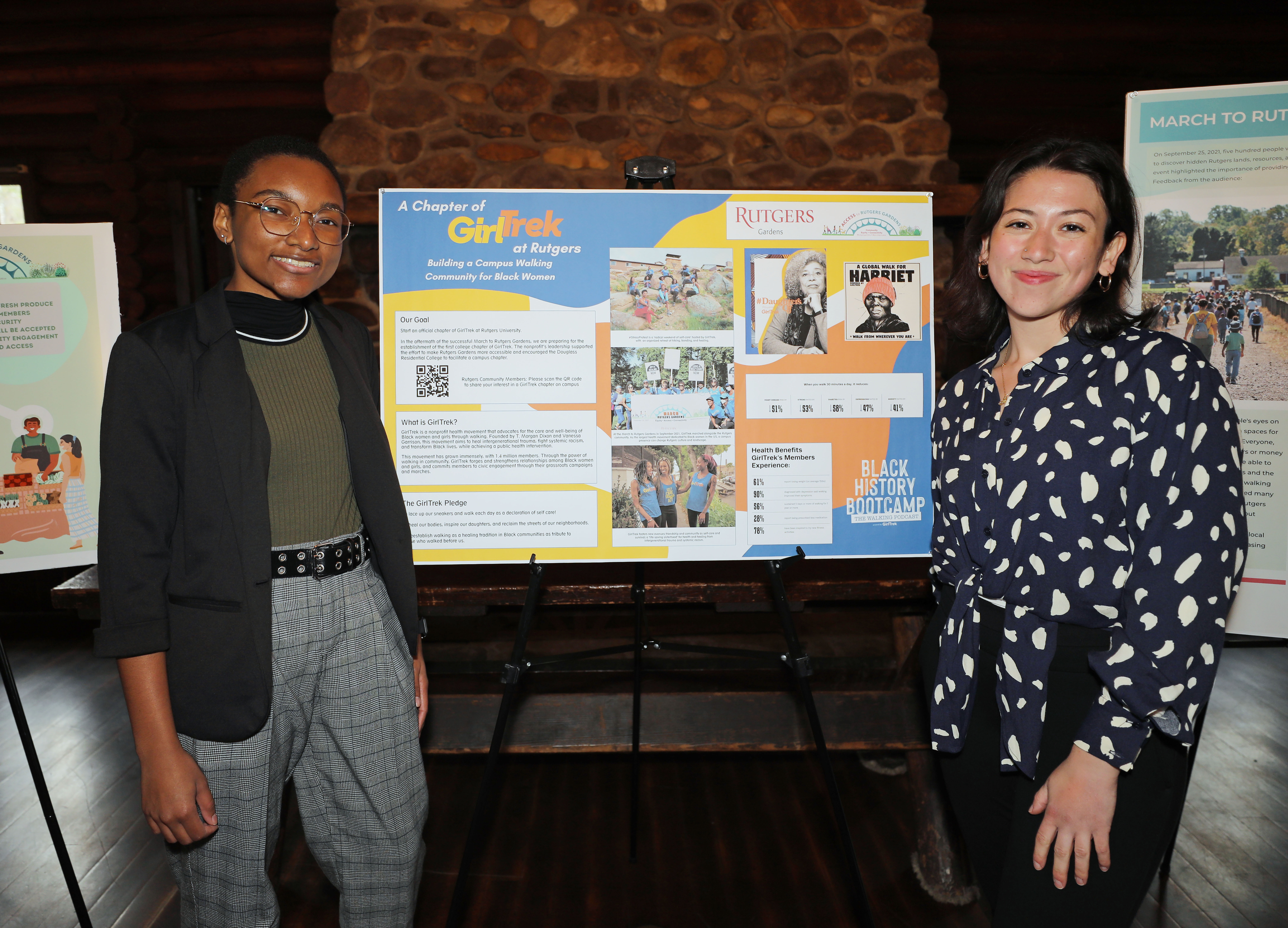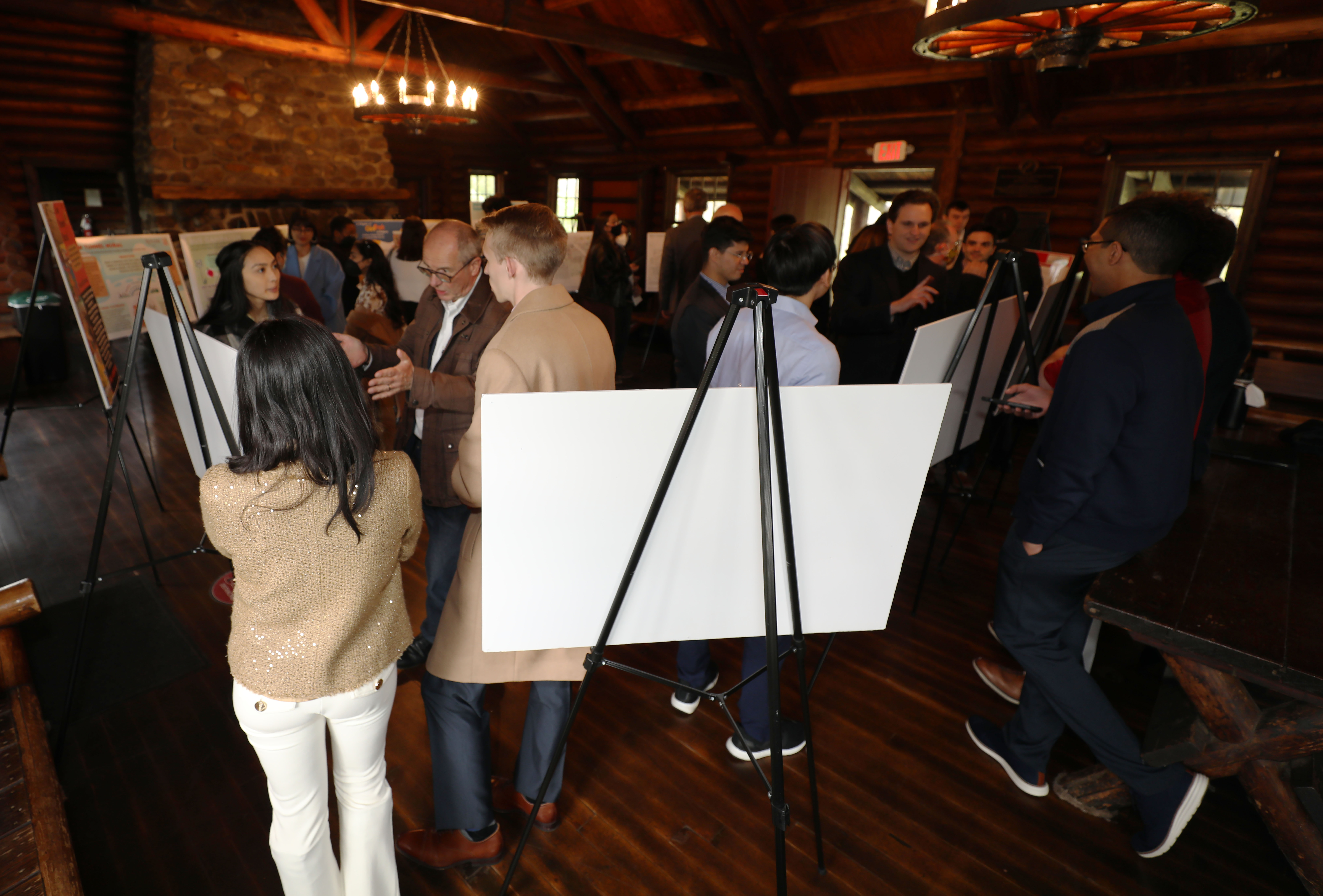 Logo: Allan Chan and Alexander Dworsky
Photography: Amanda Brown
Videography: Capri Leone and Tamara Tinawi