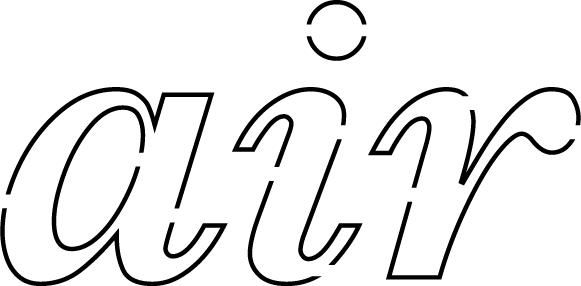 AIR COLLABORATIVE - PROJECTS - UNIVERSALLY ACCESSIBLE GARDENS
Access for People with Disabilities
---
For over 40 years, the Cook Organic Garden (COG) at Rutgers has provided faculty, staff, students, alumni, and members of surrounding communities with opportunities to garden in over 86,000 square feet of cultivated space on the New Brunswick campus. The garden community at 178 Jones Avenue is another Rutgers hot spot for gardeners on Cook Campus.
Historically, none of the space has been designated or designed specifically as universally accessible for people with disabilities (PWD). The establishment of a prototype Universally Accessible Garden (UAG) serves as a space to afford PWD health and social benefits and as a site for socioenvironmental research.
As with all AIR initiatives, this project involves inter-departmental and cross-school collaboration while providing students with experience-based education and interdisciplinary networking opportunities. Students from Landscape Architecture are designing and building the prototype garden during a course taught by Vincent Javet and Han Yan. Douglass Residential College Interns will contribute under the guidance of Anette Freytag and Kristin O'Brassill-Kulfan from the AIR. All project collaborators are involved in teaching and research.
Javier Robles, Rose Greenblatt (Rutgers School of Arts and Sciences) • Meredith Taylor, Richard Alomar, Vincent Javet and Han Yan (Rutgers School of Biological and Environmental Sciences) with the AIR Collaborative (Julia M. Ritter, Anette Freytag, Jackie Thaw, Kristin O'Brassill-Kulfan)
---
Impact: The findings of this project shall inform best practices for increasing accessibility of Rutgers natural resources for People With Disabilities and fostering a sense of belonging and autonomy for participants. By creating an accessible garden at Rutgers, we will assess the benefits of universal design and how reasonable modifications transform gardening into an activity for everyone regardless of age and ability.
---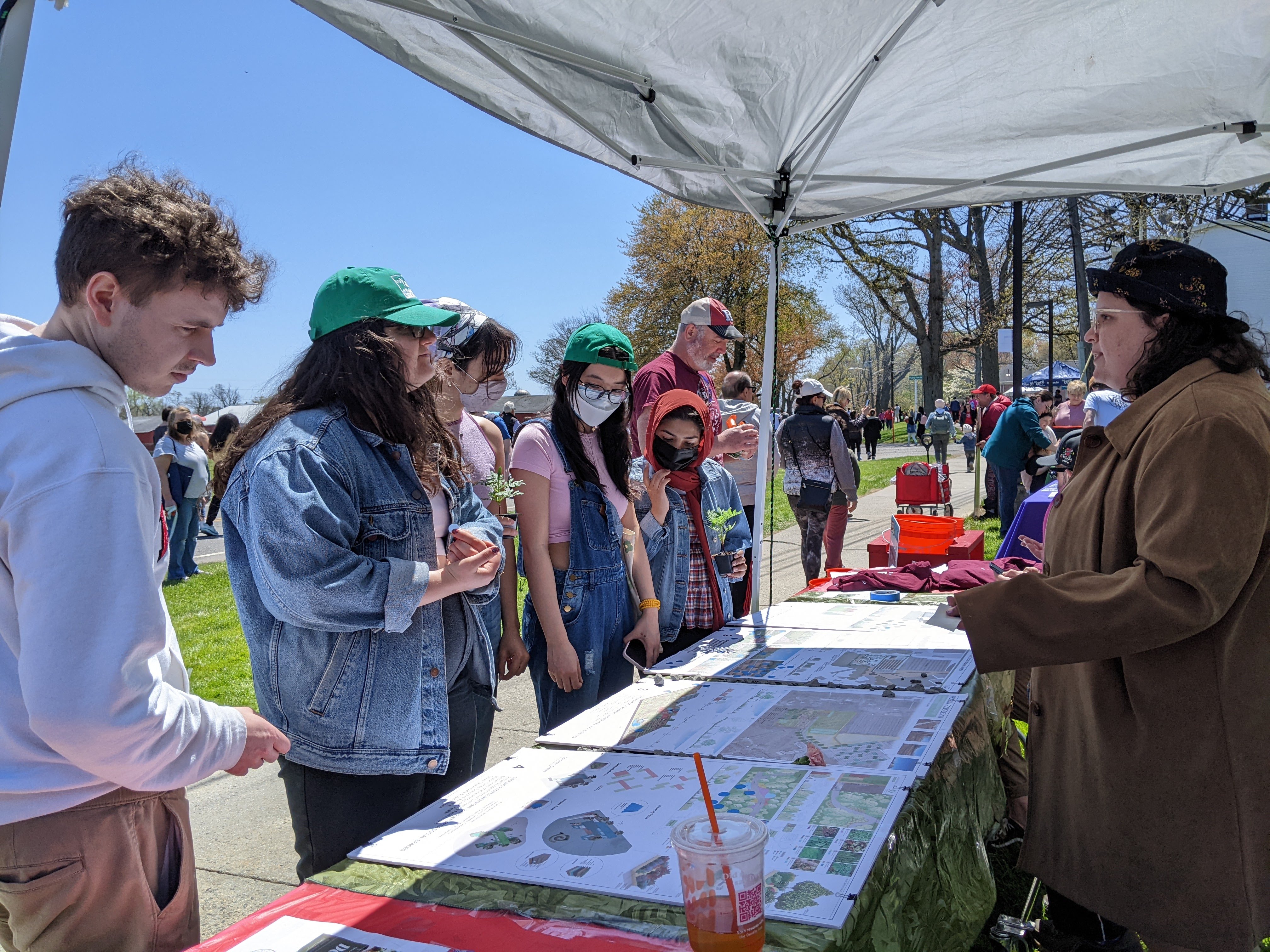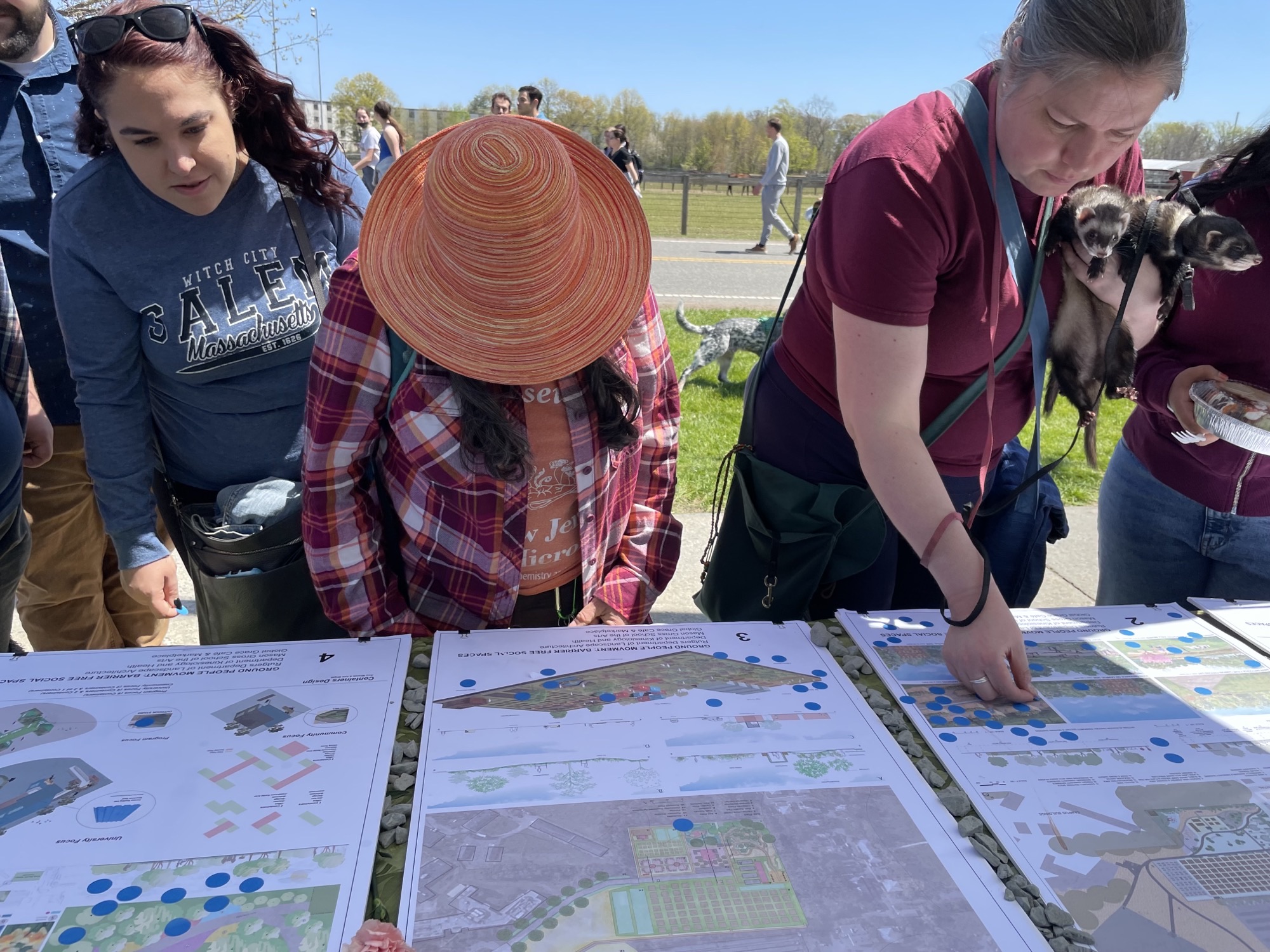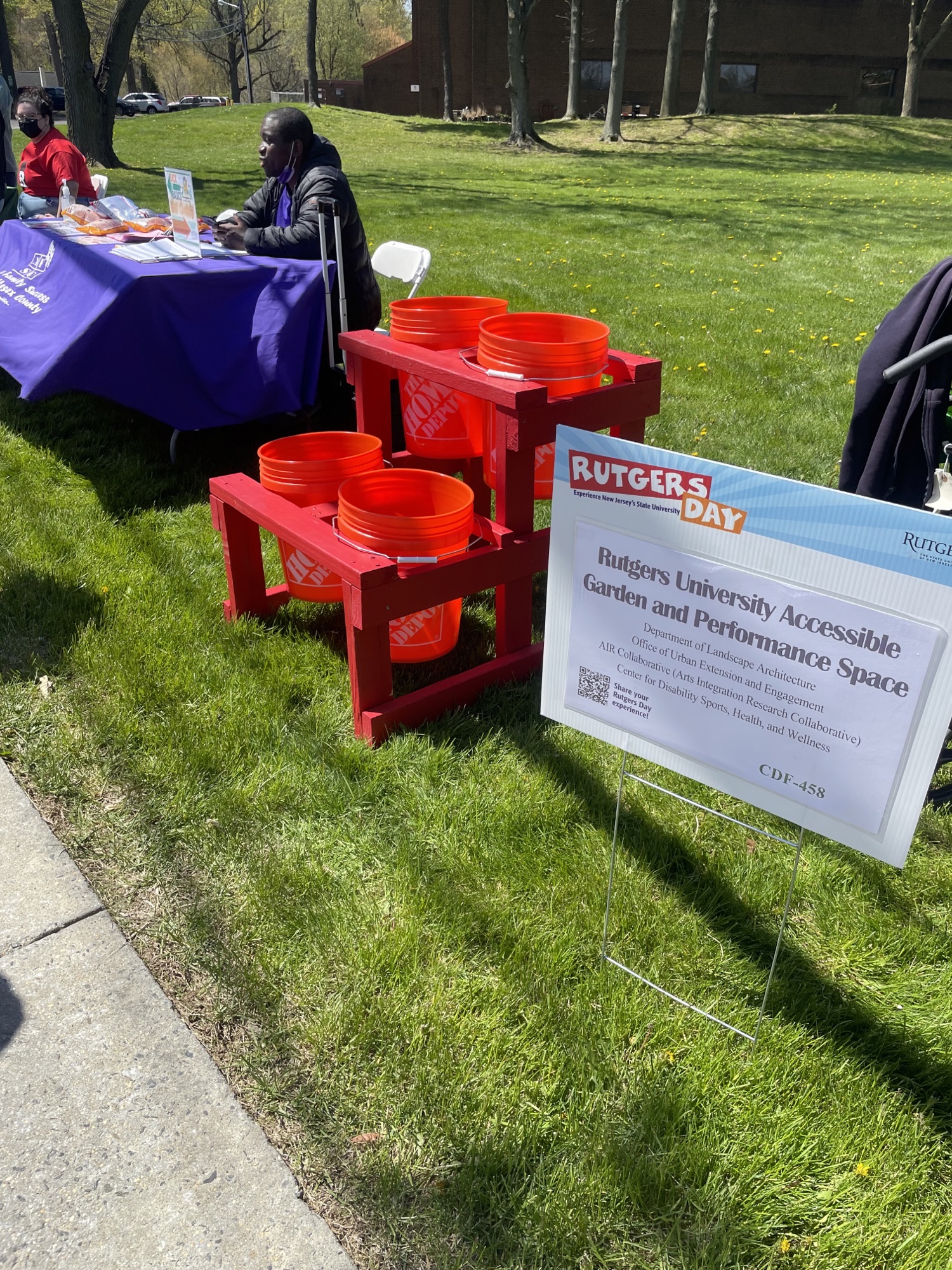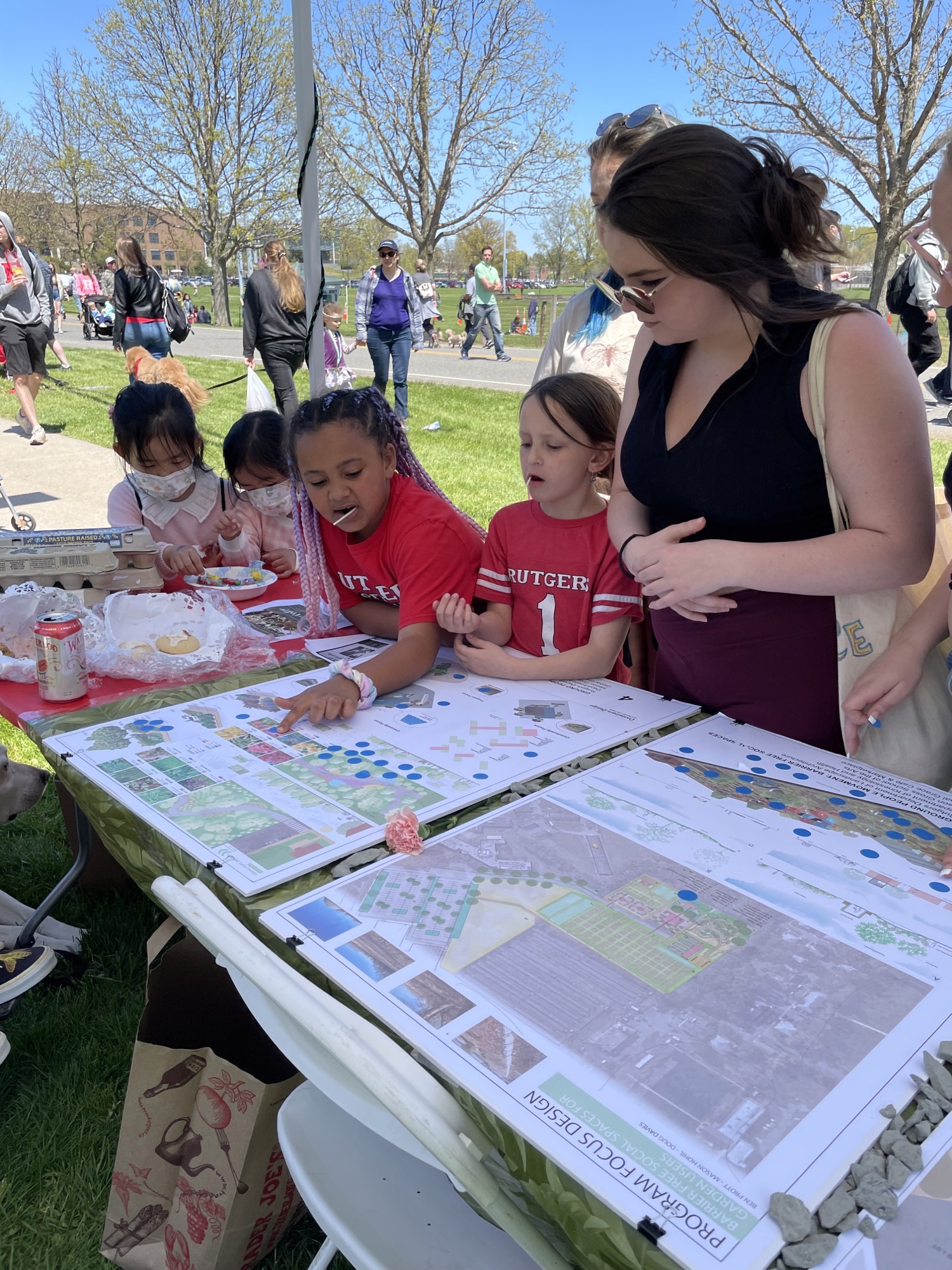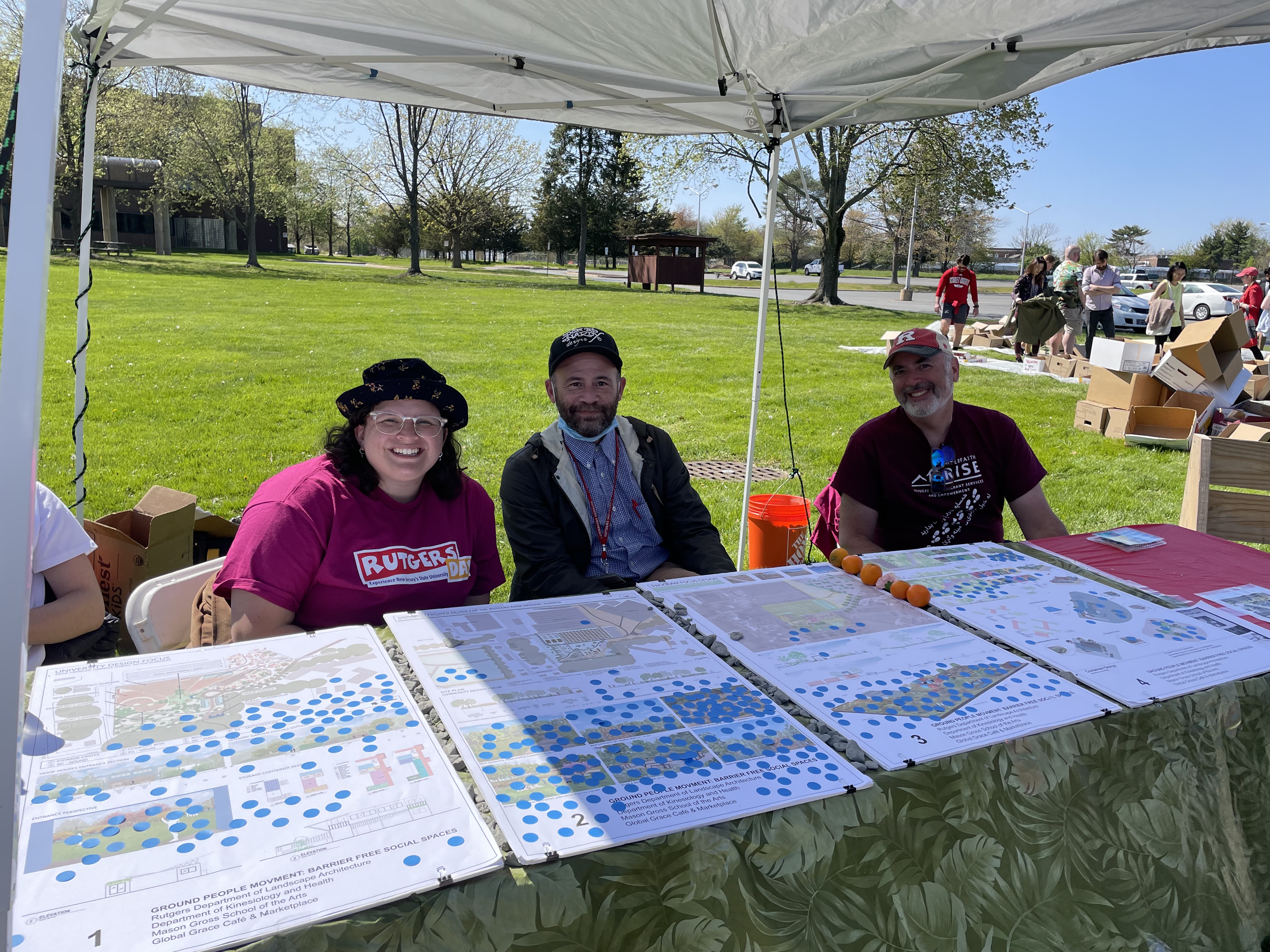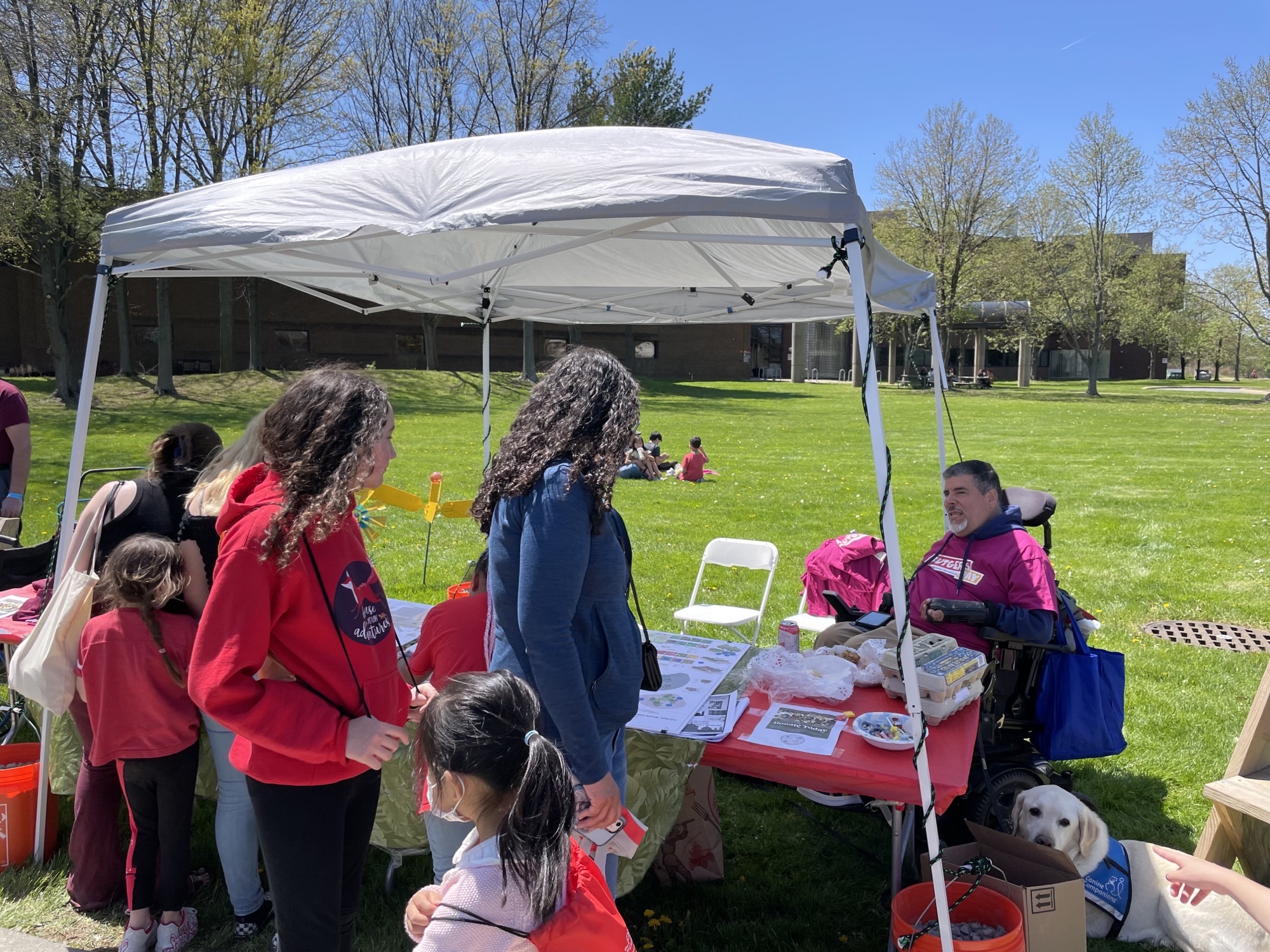 Photography: Julia Ritter